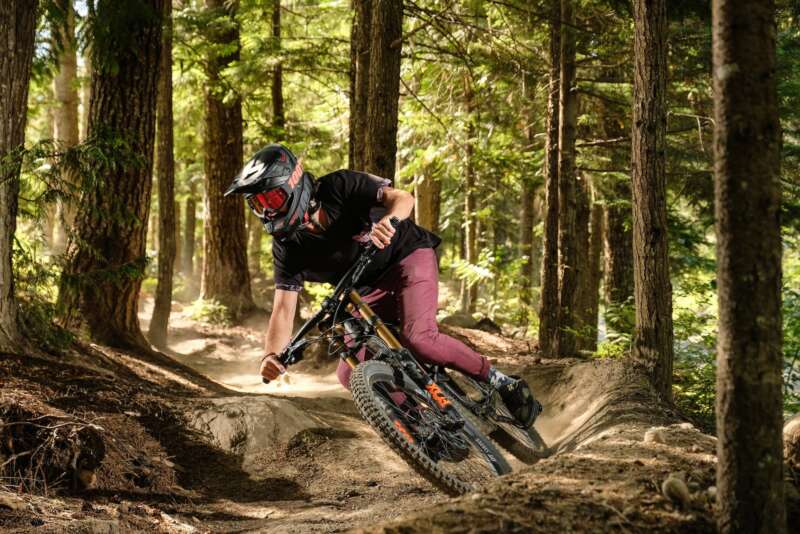 Racing is an important part of the club, and to serve the needs of its mountain bike racers we host the Wednesday night training series.
Schedule (2023 season):
TBD, Prior years were Wednesdays, coordinated to avoid the race series races at Blackstrap. Race night begins the first week of may, (weather and trail conditions permitting)
Who can race?
The Northern Bush Rastas organize the Wednesday night training, but we welcome members from any cycling club to come out and participate. The only requirement is that you have an SCA membership (for insurance purposes) and that you wear a CSA approved helmet for your own safety.
Participants range in age from 10 all the way to their 50s both men and women. We start with single a lap at a slow pace, and then a for-fun race lasting about 30 minutes. ]
We don't time or record results so it is a great workout even for those who have no interest or plans to attend a formal MTB race.
Meewasin Park West
The Wednesday Night Races at Meewasin Park West are informal races designed for all ages and ability levels with the emphasis on practicing single-track in the Forest of Fun and getting a good workout in on a course set around Meewasin Park West (see map below).
---
If you are not sure about the skills required, ride the trails through the "Forest of Fun" anytime to get a measure of what you will be riding during the Wednesday Night "races". Meet at Meewasin Park West at 6:45 PM, Pre-ride course from 6:45 – 7:00 PM, Race 7:00 – 7:30 PM

---
Safety
Before joining us on a group ride please review the following:
Minimum Equipment Requirements:
Your bicycle must be a mountain bike or fatbike.
Your bicycle must be equipped with aluminum v-brakes (steel and plastic are not appropriate) or be equipped with disc brakes.
Your bike must have tires that are at least 1.9″ wide with off-road suitable tread (no street slicks allowed).
Your bicycle must be in good working order. This includes brakes that are operational, the bike will shift through the complete range of gears and the gears do not skip when pedaling hard.
Gloves (any kind will do) and eyewear
Water bottle holder with water (or small backpack with water)
It is a good idea to get your bike tuned up for the year before trail riding at a local bike shop.
Health:
Please do not attend if you are sick, suspect you have COVID, actively have COVID or have been asked to self isolate due to travel or because you are a close contact with someone who has tested positive for COVID.
Air Quality in Saskatoon:
We will make every attempt to cancel rides by 3:30PM, however, weather doesn't always cooperate and rides may be cancelled right up until the event start time". Please use the following weather guidelines to help you determine if our rides are a go. If the air quality indicated above is in the red, all rides will be cancelled for the day, any riders wishing to still meet up, are doing so outside of our organized club activity.